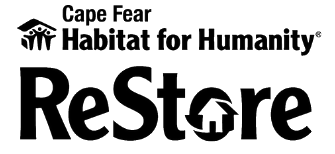 Schedule Donation Pickup
If you need help scheduling a donation pickup, please call us at 910-686-9800, Option 1 OR email us at restoredonations@capefearhabitat.org
Each donation pickup MUST contain AT LEAST one large item that cannot be delivered to our ReStore by use of a personal vehicle.
YOUR REQUEST FOR PICKUP IS BEING REVIEWED!

Thank you for submitting your REQUEST for pickup. Your request is being reviewed by the ReStore Donations Coordinator. Due to the high volume of pickup requests year-round, please allow UP TO one business day for confirmation of pickup, either by phone or email. THIS PICKUP IS NOT SCHEDULED UNTIL YOU RECEIVE A CONFIRMATION.

After submission of this pickup request, you should receive an email alerting you that we have received your request for pickup. If you do NOT receive this email or hear back from the ReStore Donations Coordinator within one business day, please call us at 910-686-9800, Option 1 or email us at restoredonations@capefearhabitat.org to ensure your request went through.